1
How to use our extension
Tile Tabs
Welcome to Tile Tabs
---
Thank you for installing and using our extension
---
Features:
Easily arrange your Chrome tabs in layouts of tiled sub-windows
Tutorial:
Install the Extension
After installing the extension, click on the icon on the toolbar.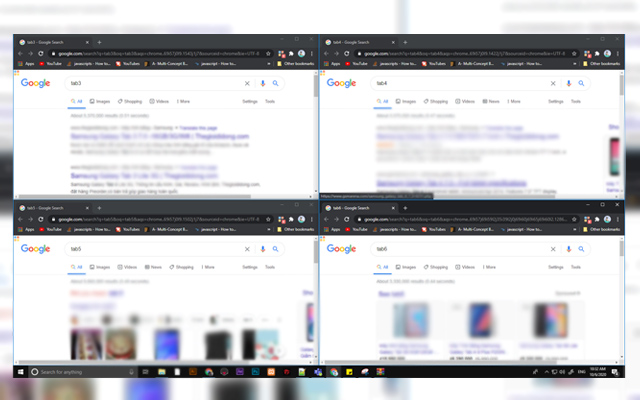 ---
Tile Chrome Tabs help you to easily arrange your google chrome tabs in layouts of tiled sub-windows grid view. The layouts can be saved and easily reopened.
This software is useful when you need to rearrange your tabs in a very neat format without having to do it by hand. The software extension also allows you to save these
layouts so that you can reopen it later with the click of a button.
Use this software to arrange your tabs now.